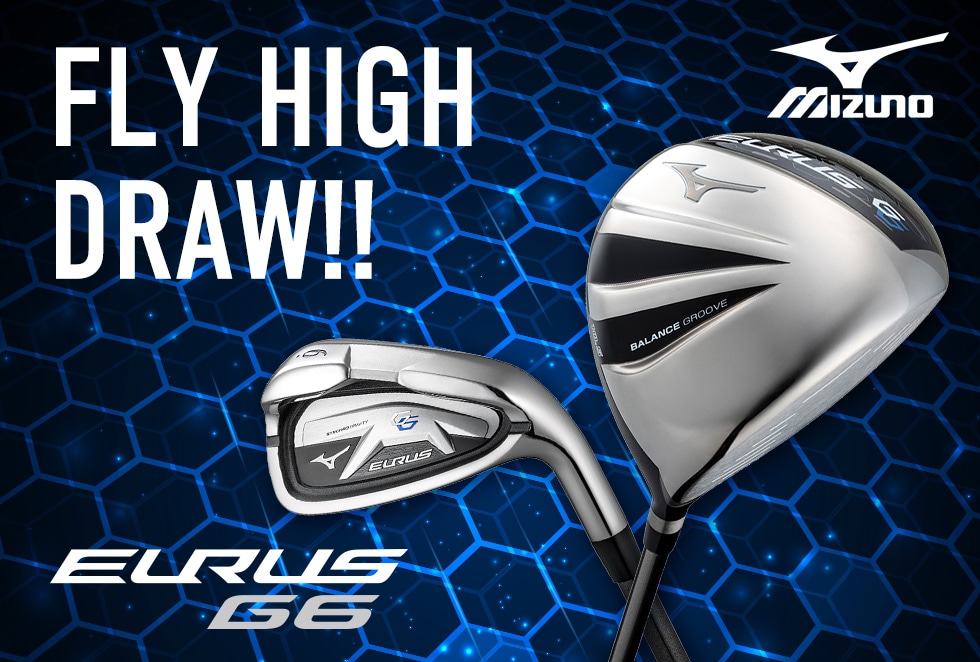 Development Concept
Achieve a "Fly High Draw" with a high trajectory!!
The sixth generation in its series, the EURUS G6 inherits the quality and performance of its predecessors while offering the biggest evolutionary leap in EURUS history.

Its design focuses on carry distance by making it easier to hit draw shots and achieve greater lift, which makes it particularly effective for golfers who struggle with getting height on the ball, drops, and slicing.

Designed under the concept of "usable until you break 90," the EURUS follows the Mizuno craftsmanship standards and features a naturally beautiful head which is machined into a shape that won't feel out of place even after one becomes an advanced golfer.

These clubs will revolutionize your golf game by providing "Fly High Draw" and a stable, long trajectory.
10 years since the EURUS made its debut
The six "Gs" of the sixth-generation EURUS G6