Golf Shop Owners

Buyers looking for a reliable supplier to sell quality pre-owned golf clubs.
Trading Companies

Buyers who want to propose a new business to customers.
Online golf store owners

Buyers looking for items with high demand, rare items, and items only released in Japan etc.
COMPANY INFORMATION: ABOUT US
We operate the largest number of golf equipment stores in Japan.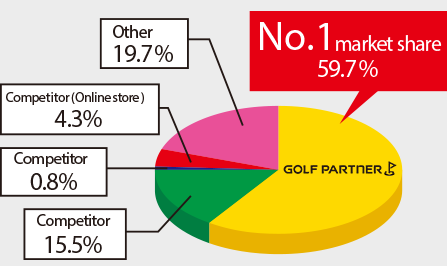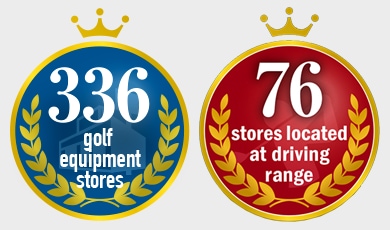 Yano Research Institute Ltd., as of march 2016
Outside Japan, you can find Golf Partner stores in Singapore, Malaysia, Thailand, and Korea.
Golf Partner is a leading retailer in the golf industry, specialized in pre-owned/used golf clubs.
There are 550,000 items in stock at all times.
Around 50,000 to 60,000 items are available for wholesale purposes to international clients.
Prices are updated every month in accordance with the market price in Japan.
Brands include TaylorMade, Titleist, PING, Callaway, Dunlop, Mizuno, Maruman, KATANA, YONEX, BRIDGESTONE, PRGR, YAMAHA, ONOFF, FOURTEEN, S-YARD, Honma, Ryoma, RomaRo, Royal Collection, KAMUI, and many more.
Stock control
Stock items come from a trade-in system. The condition of club head including the crown, face, and sole, shaft, grip, and head cover are evaluated.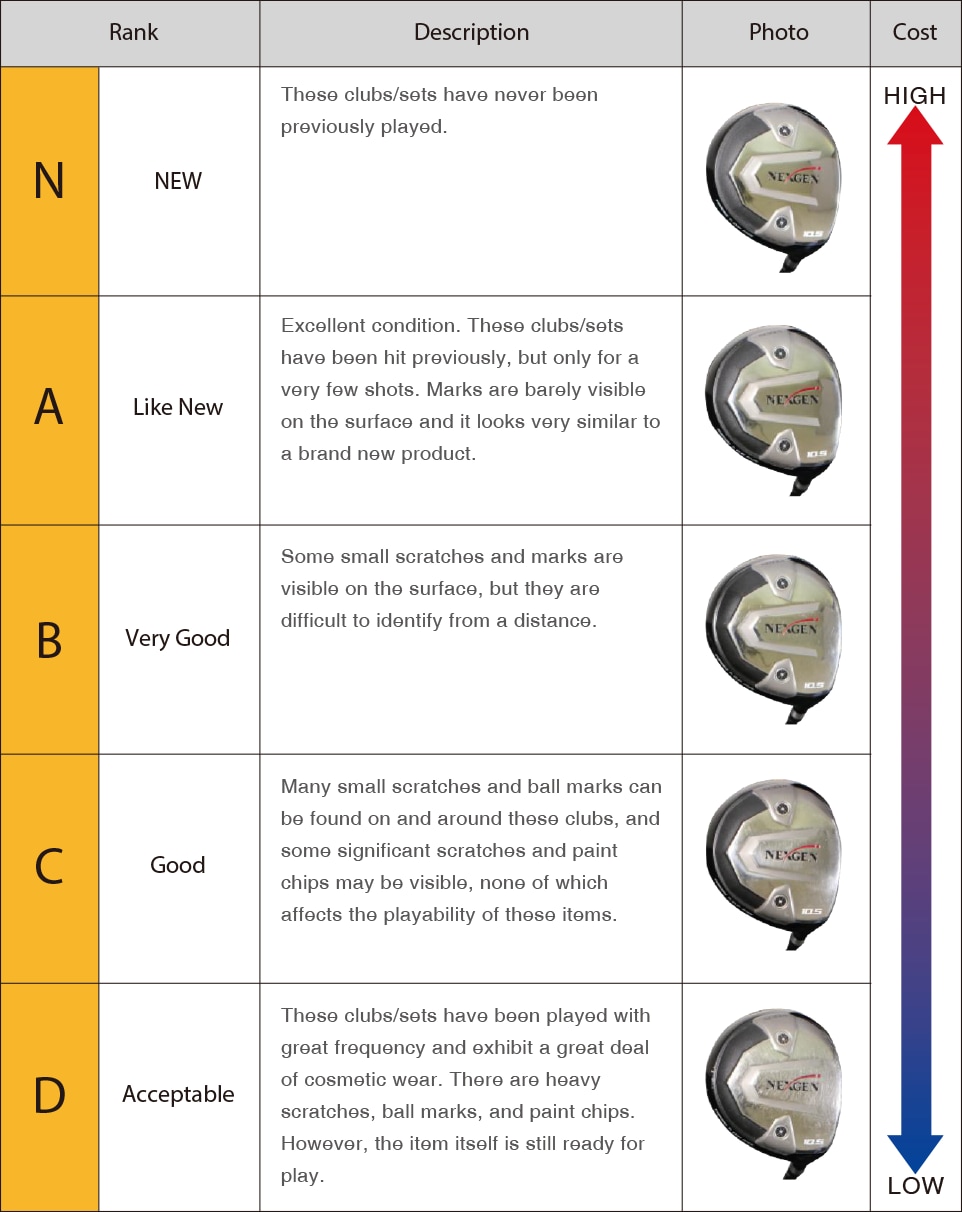 FAQ
1.MOQ: Orders can be made from small quantity e.g. 5 items
2.Shipping Method: Cheapest shipping method will be chosen, either EMS or UPS; both air freight.
Once you confirm your order, you will be able to receive the items in approx. 2-3 weeks including delivery to a designated address. Delivery is door to door.
3.Payment method: Telegraphic transfer or PayPal
4.Tax: VAT in Japan will not apply; price on the stock list is duty free.
Please check with customs office in your country for import tax on pre-owned golf clubs.
5.Further discount: Sale items and discounts are available depending on order quantity