Information on a Valuable GOLF Partner Point Card Membership

You can get 5% worth of points when you sell and 1% worth of points when you purchase at any GOLF Partner store throughout the country!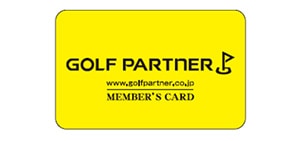 For example, when you purchase goods worth 50,000 yen, you can get 500 yen worth of points.
You can use those points on the next shopping or later.
Of course, you can use those points after saving some points.
Furthermore, if you are a point member, you can make a reservation for the club you want in advance.



The procedures for registering a membership are easy!
You can get a point card on the same date after filling out all necessary information on an application form!

*Japanese Site

Please be sure to present your membership card when you take advantage of member privileges.
If you don't present your membership card, you cannot take advantage of member privileges
5% points when you sell and 1% points when you purchase will be issued as a discount points.
Only when you come to a store, you can apply points to a part or all of your payment depending on the points, except some items.
* Points cannot be converted into money.
No point will be issued for the purchase for which you used your points and for the purchase by GOLF Partner with Secure Purchasing System.
You can make reservation for the club you want in advance.
GOLF Partner will provide with various information to the person who desires it.
The effective term of the membership card is one year from the last time you used the card.
If you never use the card for a year, the points you earned will become void.
Our company assumes no responsibility for the points being void due to loss, theft and damage of your card.
Please immediately inform address change, loss of the card, withdrawal from membership, etc. to the card issuing store.
The specification of a card, rules, services, etc. are subject to change without prior notice.